Who
Hi! I'm Christine Vallaure, the founder of moonlearning. I'm thrilled to connect with you and share a little bit about myself.
With over a decade of experience as a UX and UI Designer, I've had the pleasure of working with some fantastic agencies, start-ups, and corporations, including BMW, Factory, and P&G. My educational background includes a Bachelor's degree in Product Design from Central Saint Martins College London and a Master's degree in International Business from ESCP Europe (Berlin & Monterrey).
My passion for Web and App Design, specifically in the intersection where design meets code, led me to participate in one of the first coding bootcamps (Dev bootcamp) in San Francisco back in 2014. The hands-on learning experience blew me away, and ever since, I've kept up-to-date with the latest courses and developments, both online and in person.
Moonlearning is my answer to those years of learning and searching, during which I sometimes felt lost but always remained eager to learn. It offers a one-stop, step-by-step guide for beginners and pros alike, allowing you to learn at your own pace.
I hope you enjoy moonlearning as much as I've enjoyed creating it. Feel free to contact me if you have any questions, feedback or want to say hi.
Why
The design courses I attended were strictly about design, my coding Bootcamp was purely about code. But chaos was inevitable when both fields met in real life (which they do, if you like it or not). With moonlearning, I want to provide you with a solid understanding of how things work in UI design. I want you to see that the technical part is fun, actually not that hard and will make your design so much better. I want this to be a one-stop platform, where you can choose your own level and challenges at your own pace. I will not only show you the polished design side but also the areas where you might get stuck, including the limitations and how to overcome them. My ultimate goal is that you feel like a friend is taking you by the hand, and you can ask whatever questions come to mind and get to the core.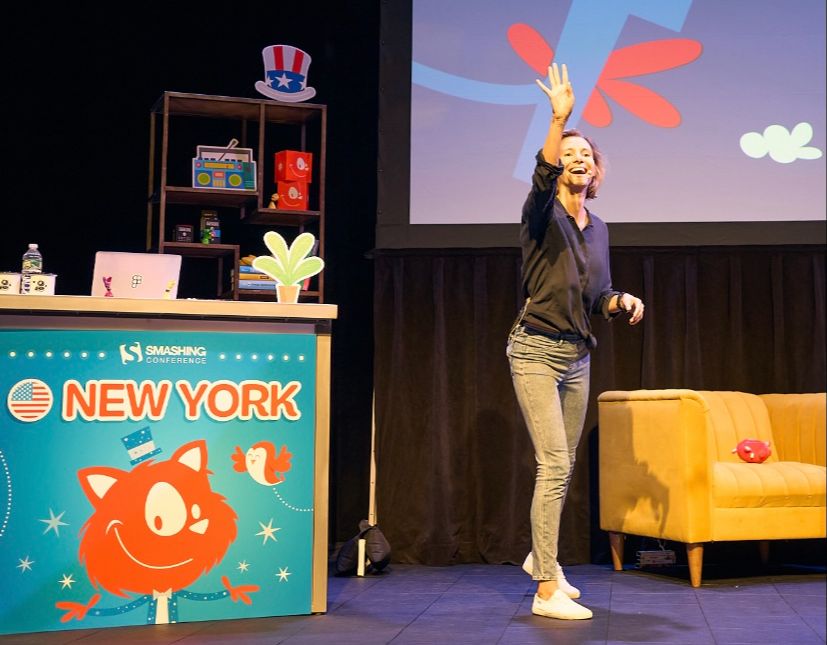 How
If you're curious about how moonlearning evolved from a pet project to a full-time job, I recently had an exciting conversation with Yurii as part of the Freelance Thrive series. We discussed how it all started in the middle of a pandemic, the challenges I faced, and the lessons I learned along the way. If you want to hear the whole story, check out the interview!
Where
Moonlearning was started in Berlin in late 2000 and is now based in Madrid, Spain. While currently only available in English, I am working on developing German and Spanish versions that will be launched soon.
In addition to developing the platform, I also speak at conferences and events on topics related to UI design, coding and Figma globally.
If you're interested in teaching, collaborating, promoting moonlearning as an affiliate, or booking me for a speaking engagement (English, German & Spanish), please don't hesitate to contact me. I welcome anyone who shares my passion for learning, regardless of where you're based or your level of experience.